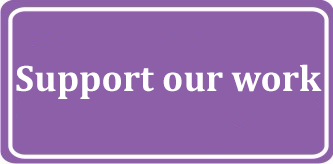 Donations
Volunteers of Center "Srce" get approximately 8,000 calls, e-mails and chats per year. On the other side of the line are the people who are facing various problems; they are sad, lonely and misunderstood. They often think of suicide as the only way out of their problems. We are here to listen to them, understand, show that we care, do not judge, do not criticize, do not underestimate their problems. We are here to hear what they feel and go through.
Center "Srce" has no regular and reliable sources of financing.
Sustainability, and especially the development of "Srce", depends on financial support of governments, institutions, developed NGOs, foundations, socially responsible enterprises and donations of citizens of good will.
If you want to help us financially, you can send your donations to:
Donations in RSD: 325-9500600063672-27, OTP Banka A.D., Novi Sad, Trg Slobode 5
Donations in EUR: 20-305-0000030, ProCredit Bank A.D., Novi Sad, Bulevar Cara Lazara 76
If you believe that you can help us in some other way, or want to collaborate with us, please contact us by phone on number 021/66 23 393 every day from 2pm to 11pm, or write on this e-mail address: office@centarsrce.org.