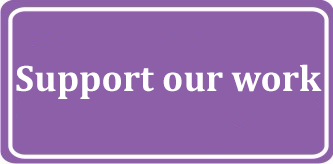 Volunteers
Currently, the Center has 40 active volunteers who provide emotional support via telephone, e-mail and chat. The volunteers come from different age groups, have different occupations and share different interests. Any person who is over 18 and has a wish and free time to help people in crisis could be a volunteer. Skills and knowledge needed for this work volunteers get through the selection and training process. Volunteering can change somebody's life – yours too.
Training
The training consists of two parts. The first part consists of ten 3-hour workshops which take place twice a week and they inform candidates with important topics and issues necessary for volunteering at the Centre. Workshops are conducted by experts and experienced volunteers. Also, each workshop includes time for practice with experienced volunteers of the Center. The second part of the training is probation period that takes place under supervision by skilled volunteers and it lasts 30 hours. After this, you become a full member of the Centre. Volunteering in "Srce" requires three hours in your week. Training can help you to better understand yourself and people around you. It provides the possibility to learn many new skills, enrich your experience, broaden your views and directly help those who need such assistance.
Rights of volunteers
To be selected according to qualities necessary to provide emotional support
To be trained and get skills and knowledge necessary to provide emotional support
To be mentored by experienced volunteers appointed by the Centre
To get emotional support from other volunteers and the leadership of the Centre
To be informed about the principles of the Centre and all duties
To be able to work in a secure environment.