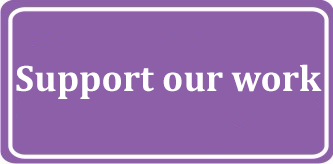 Training
The training consists of two parts. The first part consists of ten 3-hour workshops which take place twice a week and they inform candidates with important topics and issues necessary for volunteering at the Centre. Workshops are conducted by experts and experienced volunteers. Also, each workshop includes time for practice with experienced volunteers of the Center. The second part of the training is probation period that takes place under supervision by skilled volunteers and it lasts 30 hours. After this, you become a full member of the Centre. Volunteering in "Srce" requires three hours in your week. Training can help you to better understand yourself and people around you. It provides the possibility to learn many new skills, enrich your experience, broaden your views and directly help those who need such assistance.
If you want to do something for the people around you
If you have some free time you want to spend in useful way
If you are warm, patient, open-minded and you do not have prejudices
If you do not have all those qualities but you want to develop them
Center "Srce" is organizing training for new volunteers at least once a year. You can apply by phone on number 0800 300 303 every day from 17h to 23 h ,fill out an online application, or click here  to download the form which can be send by e-mail indicated in the application.